Back to Articles
Should You Buy Off-Plan Property in 2022?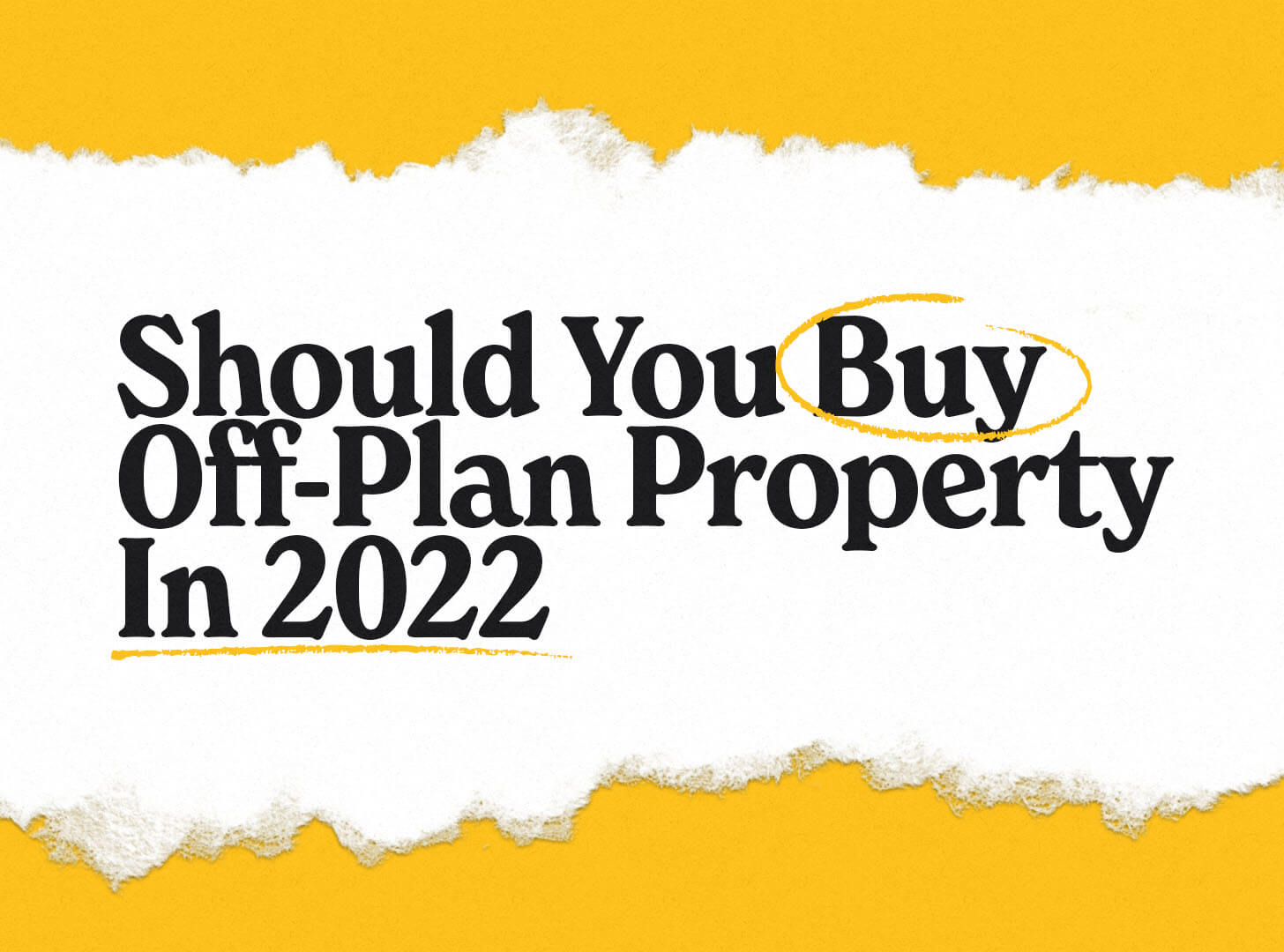 There's no better time to reassess your investment portfolio than at the start of a new year. This is when you can reflect on your investments from the previous year and realign your strategies to best meet your financial goals. For property investors, it's also the ideal opportunity to consider alternative assets and whether investing in off-plan property in 2022 could optimise your portfolio.
In this article we explore whether you should buy off the plan in 2022, the pros and cons of the investment asset and how it fares against completed property.
What is off-plan property?
Generally speaking, off-plan property involves purchasing a property before – or during – the build period. While a completed property is typically the most common avenue for investment, off-plan property investments in the UK are becoming increasingly common. This is because they provide several unique benefits for investors that other properties can't.
A useful side note here is that while it's possible to purchase off-plan houses, apartments are usually the more popular off-plan asset to purchase for investment.
Investing in off-plan property comes with a wealth of monetary benefits, one being the actual price of the property. This asset type is usually sold at a more affordable price than completed property, even though they're typically higher in value upon completion. 
This opportunity to enter the market at a lower price is an attractive prospect for investors and one of the key drivers behind the popularity of the investment vehicle. 
How does it work?
While processes may vary between companies, purchasing an off-plan property investment generally follows some fundamental steps. 
Much like purchasing a completed property, you will still have to pay a reservation fee and deposit – which is usually around 20% of the full price – followed by the remainder of the payment upon completion.
You'll still have to go through a solicitor and you'll still need to consider all of the same taxes that you would with a traditional property purchase, including Stamp Duty Land Tax. 
Between build and completion is the period where you could see the value of the property rise, although this depends on the state of the market. It's important to remember that during this time your money will be effectively 'locked up' until you complete, so if you need access to withdraw the funds, you'll be unable to do so.
You should always speak to an investment professional before you investing in off-plan property in 2022. 
Related: 5 Common Off-Plan Investment Mistakes
What are the benefits?
As well as the more affordable entry prices, off-plan property usually offers more opportunities for capital growth. By investing either before or during the build process, the property market will usually be in a different position by the time it completes. 
Historically, prices have risen during this period and the property can be worth considerably more than its initial purchase price.
Obviously these price increases largely depend on the location that you've chosen to invest in. Since off-plan property investments in the UK can deliver greater income via capital appreciation, it's a great idea to look for locations within the market forecasting imminent value increases.
Regardless of whether you're investing in a completed or off-plan property, emerging locations are pockets of potential for investors. Defined as locations undergoing considerable regeneration, the transformation of these areas not only invites more economic growth, it often sees the local property market thrive as a result of increasing demand and additional investment. 
For those investing off the plan in emerging areas, the property's build period combined with these regeneration schemes means that investors typically see considerably more price growth on the property upon completion. In addition to this, the desire to live in a regenerated area typically leads to an increase in tenant demand, pushing average rents to allow for bigger short-term gains. 
As well as the monetary benefits, investing in off-plan property also means that upon completion, you'll have a shiny new property. Fitted with the latest fixtures and fittings, the added luxury of a new-build apartment will be more appealing to prospective tenants when you come to market the property. 
Completed vs off-plan property
The most common reservations property investors have about off-plan property revolves around having their funds tied up during the build phase, with this considered to be an added 'risk'. Compared against completed property, this is one of the most notable differences, although it isn't necessarily a drawback.
Research is the key to any successful investment, and if you carry out your due diligence to find a reputable property developer, you significantly minimise this 'risk'. If a property developer has a consistent track record of producing high quality builds completed on time, there should be little concern surrounding completion and investing off the plan. 
While the build phase for off-plan property can offer many opportunities for capital growth, investing in completed property comes with the reassurance of an immediate, tangible income. If you choose completed property, you may not benefit from as much capital growth but chances are, you'll be able to rent the property out straight away to start earning your passive income. 
Similarly, immediately entering the property market means that investors know exactly what to expect in terms of prices and rents, whereas the average build period for an off-plan property is usually around three years. Going by the past performance of the property market, prices typically rise over this period but there's always the possibility that prices could fall.
Related: Top 10 Features of Profitable Rental Properties
Should you buy off-plan property in 2022?
The question remains, should you buy off-plan for 2022? As we've discussed, off-plan property investment comes with a wealth of opportunities, many of which are determined by property price growth and rental market forecasts. 
After the unexpected price rises throughout 2020 and 2021, many investors are left waiting for a sudden drop in the market. However, with the momentum from the Stamp Duty holiday sustaining demand, more price increases and a gradual market correction are on the horizon. 
According to Savills, the average UK property price will have grown by almost 10% by the end of 2021, and while price growth is set to subside in the coming years, it will still remain above-average for the next two years, at least. 
Specifically, prices in 2022 are expected to rise by 3.5%, before an additional 3% increase in 2023. Beyond this point, average price growth levels out at 2.5% and 2%, but still leaves the overall price increase at 21.5% by 2025. Leaving the forecasted value at £280,586, off-plan investors could benefit from capital appreciation upon completion as well as during the build period.
Off-plan property offers investors a lot of food for thought, especially going into a new year that's full of possibilities. Not only does this asset class offer the opportunity for increased capital growth and access to a brand new apartment, the expected growth of property prices is giving investors even more reason to choose off-plan property investments in the UK in 2022.