Montgomery Grove
Montgomery Grove
2-Bed Houses, 3-Bed Houses, 4-Bed Houses
2,3 & 4 bedroom houses available
Shrewsbury property prices have increased by 18% over the past 5 years
Average price for detached properties is currently £418,462
Commute to Telford, North Wales and Birmingham in under an hour
Local amenities including schools, golf club, supermarket and train station
20% Deposit required
Manchester City Centre
Manchester Investment Opportunity
Manchester City Centre
Manchester
1-Bed Apartments, 2-Bed Apartments
Brand new off-plan investment opportunity
Prime Manchester city centre location
85% price growth reported over the past 10 years
1 & 2 bed apartments just 5-minutes from Manchester Piccadilly
Located in Manchester's trendiest neighbourhood – The Northern Quarter
Projected rental yields up to 8%
JLL predicts 19.3% price growth and 21.6% rental growth by 2027
The Colmore on St Paul's Square
The Colmore on St Paul's Square
Birmingham
1-Bed Apartments, 2-Bed Apartments
1 & 2 Bedroom apartments available
Birmingham property prices set to increase by 19.2% by 2027 (JLL)
Birmingham rental prices set to increase by 19.3% by 2027 (JLL)
Just a few minutes walk from Birmingham city centre
City-centre properties achieving yields between 5% and 6%
Parking available – rare on St Paul's Square
20% Deposit required
Estimated completion Q3 2023
Manhattan Lofts
Brand New Completed Development
Manhattan Lofts
Bracknell
1-Bed Apartments
Completed 1-bedroom apartments available
JLL predicts 13% rental growth and 22% price growth by 2026
Ideal High Street location
Commute to Reading and London in 45 minutes
Completed development – generate immediate yields
Jewellery Quarter, Birmingham
Jewellery Quarter, Birmingham
Birmingham
1-Bed Apartments, 2-Bed Apartments
Brand new off-plan investment opportunity
Birmingham's most historic neighbourhood
28% property price growth reported over the past 3 years
Prime city centre location close to all of the city's amenities and transport links
Walking distance from key global business HQs including HSBC, KPMG and PWC
Bradford Investment Opportunity
Bradford Investment Opportunity
Bradford
1-Bed Apartments, 2-Bed Apartments
An enterprising city with an economy worth over £9.5bn
Commute to Leeds and Manchester in under 20 mins with Northern Powerhouse Rail
Parking included in price of all apartments
Property prices expected to rise by 18.8% over the next 5 years
Estimated 6% rental yields (AST) and 12.5% (short-term lets)
Lockside Wharf
Birmingham
Sold Out
Perfect city-centre location near Brindleyplace and Jewellery Quarter
Waterfront living unique to the Birmingham market
Property forecasts suggesting 24% price growth
High-end, designer interior specification
The Grand Exchange
Final Investor Units Remaining
The Grand Exchange
Bracknell
2-Bed Apartments
Exclusive resident facilities and concierge app
Prime investment hotspot in the UK's Silicon Valley
£770 million regeneration project in Bracknell
105 Broad Street
Final Investor Units Remaining
105 Broad Street
Birmingham
2-Bed Apartments
Unrivalled, premium location
State of the art gym
Achieving rental yields up to 5.1%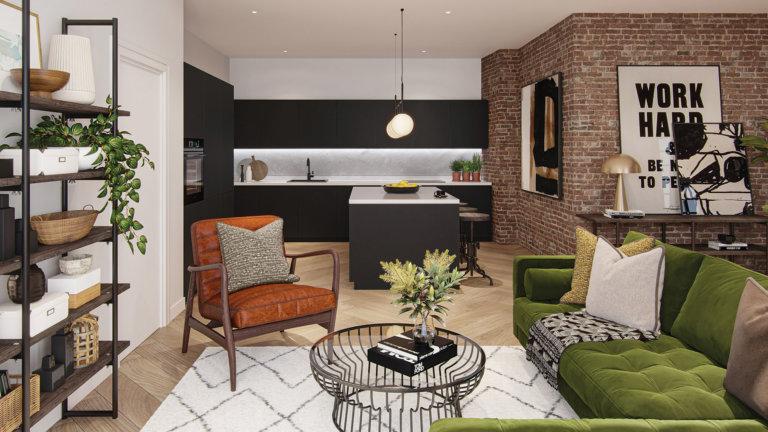 Property Developments and Investment Opportunities
Explore the latest property developments from Joseph Mews, including off-plan investments and new build properties.
We only work with developers of the highest quality, ensuring a stunning residential development that is in demand with investors and tenants alike.
Demand for off-plan property has risen dramatically. As tenant demand in key city-centres increases, investors are finding success purchasing developments that can offer quality, high-end living for residents.
We only invest in key locations that are driving demand, providing clients with a deep understanding of the property market and a customer-first approach. Explore the opportunities that Joseph Mews has available today.
I purchased an off-plan flat around 2 years ago and had the keys over the weekend. I have to say it's totally been worth the wait. The property itself has been finished to a high standard (minus a few expected snags which I'll come onto), with excellent views and a stylish look and feel to the property. The building itself is in an excellent location and provides a real 'luxury feel' to it.

From the beginning everyone has  been extremely helpful and responsive to any questions passed their way. The project updates the customer service team provides are a really good way to track progress on the development throughout its stages. The property was completed quite a few months behind schedule due to various factors but I set an expectation early on that I went by the longstop date and anything before then was a bonus. It worked out 6-7 months before that date in the end.