Why Invest in UK Real Estate from Hong Kong?
Investing in UK property from Hong Kong is growing in popularity, especially when we consider the average property prices in Hong Kong.
Here at Joseph Mews, we're able to provide a complete end-to-end service for purchasing a property investment, helping you secure your financial future.
Property prices across the UK are expected to rise by 21.5% over the next four years as demand continues to outstrip supply. This has created the ideal buy-to-let investment environment alongside rising prices and low interest rates.
Ready to invest in the UK? You need a property investment company in Hong Kong.
Featured Development
SETL
Jewellery Quarter, Birmingham
Your Personal Sanctuary In The Heart Of Birmingham
1 & 2 Bedroom apartments available
Birmingham property prices set to increase by 19.2% by 2027 (JLL)
Birmingham rental prices set to increase by 19.3% by 2027 (JLL)
150 metres from St. Paul's Square, The Jewellery Quarter and 150 metres from the Colmore Business District
City-centre properties achieving yields between 5% and 6%
Parking available – rare on St Paul's Square
20% Deposit required
Estimated completion Q3 2023
Comparing the UK and Hong Kong Property Markets
Hong Kong remains one of – if not the most – expensive property markets in the world. This has meant that achieving a good rental yield for a buy-to-let property is becoming increasingly difficult.
This is where UK property can help. The UK is much more affordable than Hong Kong, which means that client's can get more value for money and still achieve above-average rental returns in key investment locations.
Rental prices in the UK are also expected to rise by 8.5% over the next four years, which will further add to the value of buy-to-let returns in a consistently popular market.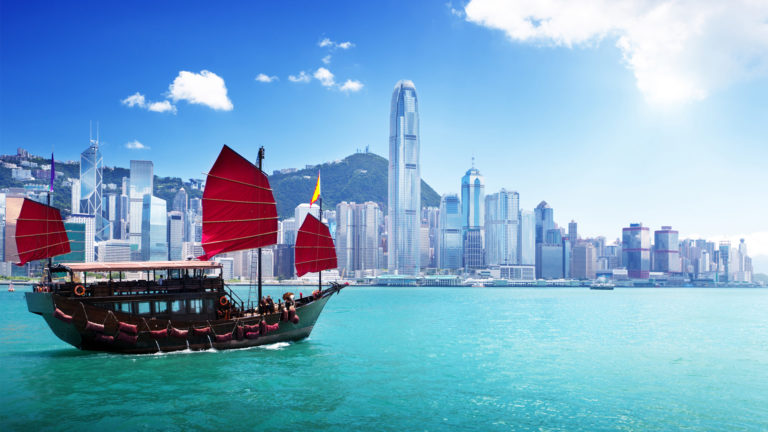 Hong Kong Property Market Roundup
Join us each month as we discuss the Hong Kong property market, the outlook for Hong Kong buyers investing in property in the UK and what the future could hold for relations between the two markets.
Read the Roundup
How to Invest in the UK from Hong Kong
For international investors, the process of buying UK property can differ slightly from domestic residents. Ultimately, it's about forward planning and understanding the differences in tax that you may be expected to pay.
Can Hong Kong Residents Buy UK Property?
Yes, there are no restrictions for Hong Kong residents that want to buy UK property for buy-to-let purposes.
However, if you're looking to live in the UK in your purchased property, you'll need residential status, which requires a visa such as the British National Overseas Visa.
You don't need residential status if you're simply investing in UK property.
What are the differences between buying property in Hong Kong and the UK?
The process of transferring ownership of a property from seller to buyer is performed by a solicitor or conveyancer in the UK. Sellers and buyers each pay their own legal fees during the process.
Once a price has been negotiated and agreed, the seller will complete a memorandum of sale – which can be compared to a Provisional Agreement for Sale and Purchase (PASP) in Hong Kong. However, this is not legally binding.
If you're buying an investment property, you may be asked for a reservation fee at this point.
At this stage, each party's solicitors will exchange contracts – again similar to the Formal Agreement for Sale and Purchase. You will also pay a non-refundable deposit and the sale is legally binded.
Finally, you'll agree on a completion date where you will pay the balance for the property and receive the keys. Solicitors will register the sale with the UK Land Registry.
What UK taxes do Hong Kong residents need to consider?
Stamp Duty Land Tax (SDLT) is a compulsory tax for buyers of UK property. The equivalent in Hong Kong is known as Ad Valorem Stamp Duty (AVD) in Hong Kong.
Stamp Duty is a percentage of the sale price and can vary according to the value of the property and the buyer.
If you are not a UK resident, you will be required to pay a non-resident rate of 2% on top of the base rates.
Likewise, if you already own property in the UK, you're required to pay an additional 3% on top of all other rates.
Council Tax is another charge that is similar to Government Rates in Hong Kong. This is based on the status of your property and if you're letting the property out, it's typical that the tenant will pay the Council Tax.
If your property is an apartment, you may also be required to pay an annual service charge, which covers the cost of maintenance and is shared amongst co-owners of property within the block.
Common FAQs for International Investors
Can international investors buy property in the UK?
UK property has long been a safe haven for overseas investors, and in recent months, the number of overseas landlords in the market has reached an all-time high.
According to research, there are around 184,000 international landlords with UK properties, which has increased 19% in the past five years alone.
While the process of purchasing UK property from overseas is generally a longer process and comes with more considerations, the returns often compensate for these. For overseas landlords purchasing additional property in the UK, a 3% charge will need to be paid.
This 3% will also be stacked with the 2% Stamp Duty Land Tax surcharge that applies to overseas investors.
How does buying UK property as an overseas investor work?
The UK is unique in that overseas investors must conduct their due diligence before they enter into any form of a binding contract. Typically this will involve:
Checking the title of the property
Obtaining a survey
Carrying out searches of local authorities
Obtaining information from the buyer
Agreeing a terms of contract
All of this is usually done through a solicitor, which should be appointed locally in the UK. If the property is being financed through a mortgage, then an offer from the lender is also needed.
When both parties are ready to proceed, each then signs a separate but identical contract. Your solicitor will then agree with the vendor that contracts are binding, a process called 'exchange of contracts'. At this stage, the buyer pays a deposit of between 5 and 10%.
Completion can take place on the same day as exchange, but usually there is a relatively short intervening period for legal and practical matters (usually no longer than 28 days). On completion, the balance of the price is paid, the title is transferred to the buyer and you can then take full possession of the property.
Working closely with a property investment company is one way to take some of the hassle out of the buying process. At Joseph Mews, for example, we work with investors buying off-plan property to guide them through the entire process, helping with mortgage applications, appointing advisers and maximising returns.
Can I attain residency through buying a UK property investment?
No, buying a house in the UK (to live or for buy-to-let) as a non-resident does not give you the right to live in the UK.
You will not receive any immigration permissions for buying a UK property and if you are interested in acquiring permanent residency, there are other routes you should take.
You can, however, apply for an Investor Visa which is one way of gaining residency in the UK.
Can overseas buyers get a UK buy-to-let mortgage?
The most common ways for an international investor to buy a property is either through cash or by using a specialist buy-to-let product.
In the current market, there's plenty of mortgage products available including specialist products for non-residents and expats. The most important thing? It pays to shop around as speaking with an expert can usually result in you finding the ideal product to suit your needs.
Whatever option you go for, you'll be expected to produce several instances of paperwork for the application, these include:
Passport
Proof of creditworthiness
Mortgage affordability
You'll also need a deposit (upwards of 25%) and demonstrate that you'll be generating enough rental income from the tenant to cover the mortgage interest.
The amount you can borrow depends on how much rent the property can generate. Lenders will typically need your rental income to meet 125% of the monthly interest payments on the loan.
How many UK taxes are there?
In the UK, there are several taxes to consider. From Income Tax to Inheritance Tax and Capital Gains Tax, living – or investing – in the UK comes with a variety of different responsibilities.
For property investors, the key taxes to be aware of are: Income Tax, Stamp Duty Land Tax, Inheritance Tax and Capital Gains Tax. For those who have plans of staying in the market for a long period of time, it's crucial to be prepared for every one of these taxes.
While Stamp Duty Land Tax will need to be paid when purchasing the property, any rental income will be subject to Income Tax. Additionally, Capital Gains Tax will need to be paid on the sale of the property and estates worth over £325,000 will be subject to Inheritance Tax.