Starting a Property Portfolio
Starting your property empire should be treated like any other investment.
It's all a matter of preparation.
Building a portfolio will largely be dictated by your current finances and financial goals. If you're looking for long-term returns that can be used to achieve early retirement, for example, this will be a different approach to someone seeking short-term gains.
For your research, split it into four key categories: setting your goals, location research, past performance and demand.
What follows is an excerpt from our Next Level Investment Guide: How to Build a Property Empire.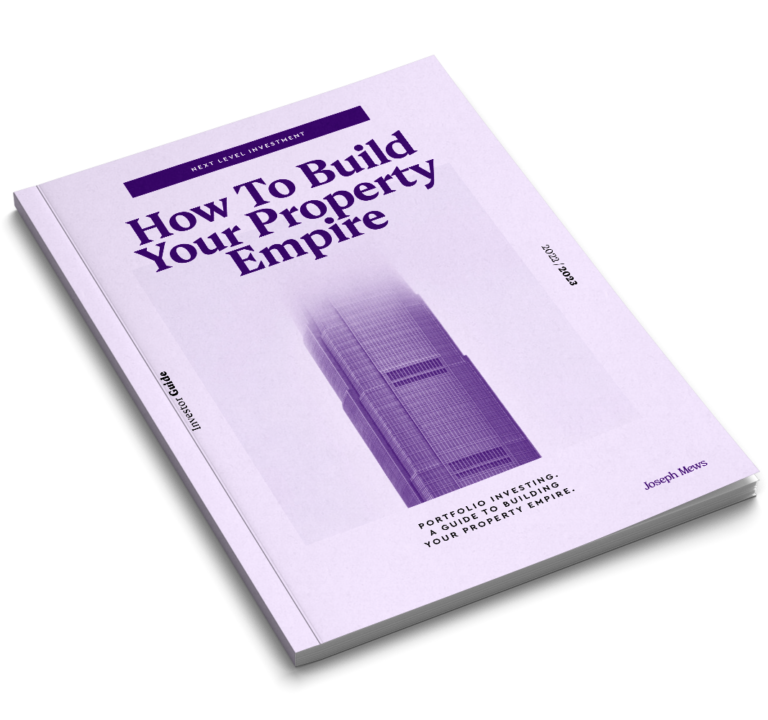 Download 'How to Build Your Property Empire'
Inside the 2022 'How to Build Your Property Empire' guide you will find:
What does it take to start a property empire?
What are the four pillars of a property empire?
How can you build the foundations of a property empire?
Starting a property empire with no money
Download Guide
Setting Your Goals
The key to a successful start for a property empire is setting your goals and milestones.
If you understand where you are and where you want to be, you can more accurately plan out what your empire might look like.
This then feeds down into the property types you'll need, the length of time you'll be investing for and the tenant demographics you'll be appealing to.
Once all of this is in place, you'll have a better understanding of what needs to be done at each stage.
Choosing Your Location
Location should always be a major part of your research, especially if you're having more five or more properties.
You'll want to pick out several potential areas based on three key metrics: future growth, surrounding amenities and potential redevelopment.
The idea of regeneration is important as it meshes well with long-term strategies that take advantage of organic growth – ideal for building larger rental returns.
For surrounding amenities, you'll want to identify nearby transport links, restaurants and bars and nearby businesses.
If you're looking for the next top location, you can read our brand new content piece, where are the best places to invest in 2022?
Featured Development
Lockside Wharf
Birmingham
Stunning Off-Plan Investment Opportunity
Off-plan apartments – estimated completion 2023
City-centre location just 3 minutes from Brindleyplace
Unique waterfront living in Birmingham
24.5% price growth expected by 2026 (JLL)
Top location for London leavers – forecasting yields above 5%
Past Performance
This is fairly self-explanatory but is part of your due diligence regardless.
You should understand how locations, development partners and similar property types have performed in the past.
This gives you a better idea of what to expect going forward and can help you make informed decisions throughout your investment.
You should also check that you're working with trusted developers who have completed projects in the past, as this can give you more trust in their potential.
Investing for Tenant Demand
The final thing to consider is tenant demand. This is the driver of your investment and can be one of the biggest challenges to overcome, especially if it leads to multiple void periods occurring at once.
Choosing a location based on tenant demand can mean exceptional rental returns.
Then, once you have a tenant in place, maintaining a good relationship and communication can mean mitigating issues further down the line.
The type of tenant you opt to attract will depend on your investment strategy and property type. If you're still working out your planning, here's some of the most common investment strategies to consider.