Property investment inherently suits a long-term strategy and selling over the short-term could mean missing out on chances to maximise returns.
If you can, it's always a good idea to hold on to property as long as possible, especially in key locations that could see growth or demand grow.
That said, you should always have an exit plan in place.
What follows is an excerpt from our Next Level Investment Guide: How to Build a Property Empire.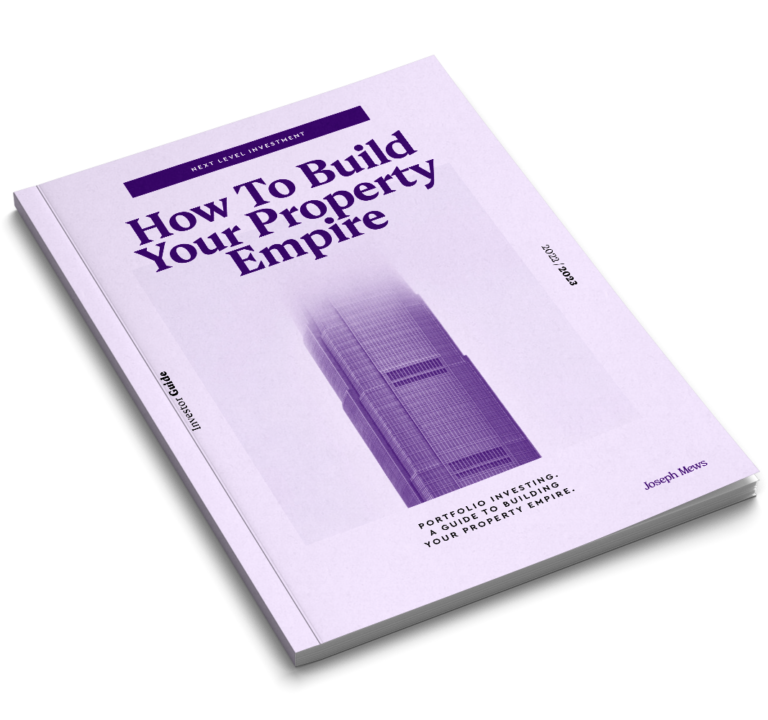 Download 'How to Build Your Property Empire'
Inside the 2022 'How to Build Your Property Empire' guide you will find:
What does it take to start a property empire?
What are the four pillars of a property empire?
How can you build the foundations of a property empire?
Starting a property empire with no money
Download Guide
If you're selling a property portfolio, it all depends on the size and structure of the portfolio itself.
Initial considerations should include:
Why are you selling?
Are your properties up to scratch and following current legislation?
Is the rent you're charging competitive?
Are you operating through a limited company?
For landlords that only have several properties, these can generally be converted back into 'traditional' residential properties that can be sold through a partner or bought by another investor.
For portfolios that have 10 or more properties, the best idea is to sell to another landlord via a landlord-to-landlord service or a private buyer.
You'll also need to take into account tenants. If you're selling a tenanted property, then you'll need to consider the paperwork that goes along that.
Featured Development
Lockside Wharf
Birmingham
Stunning Off-Plan Investment Opportunity
Off-plan apartments – estimated completion 2023
City-centre location just 3 minutes from Brindleyplace
Unique waterfront living in Birmingham
24.5% price growth expected by 2026 (JLL)
Top location for London leavers – forecasting yields above 5%
Selling a portfolio relies on the same factors as selling an individual property – you just need to put yourself in the best position for selling to other investors.
With this in mind, always keep track of how your portfolio is performing. If you can convey this to a potential buyer, you've got another form of leverage to use within the sale.
The same considerations need to be given to your portfolio structure. If you've invested through a limited company, your exit plan will look different to an individual investor.
Finally, don't forget the tax implications. Capital Gains Tax will play a part in your sale and you should always speak to a financial advisor before you sell.