Back to Articles
Why Buy Quality Rental Property in the First Place?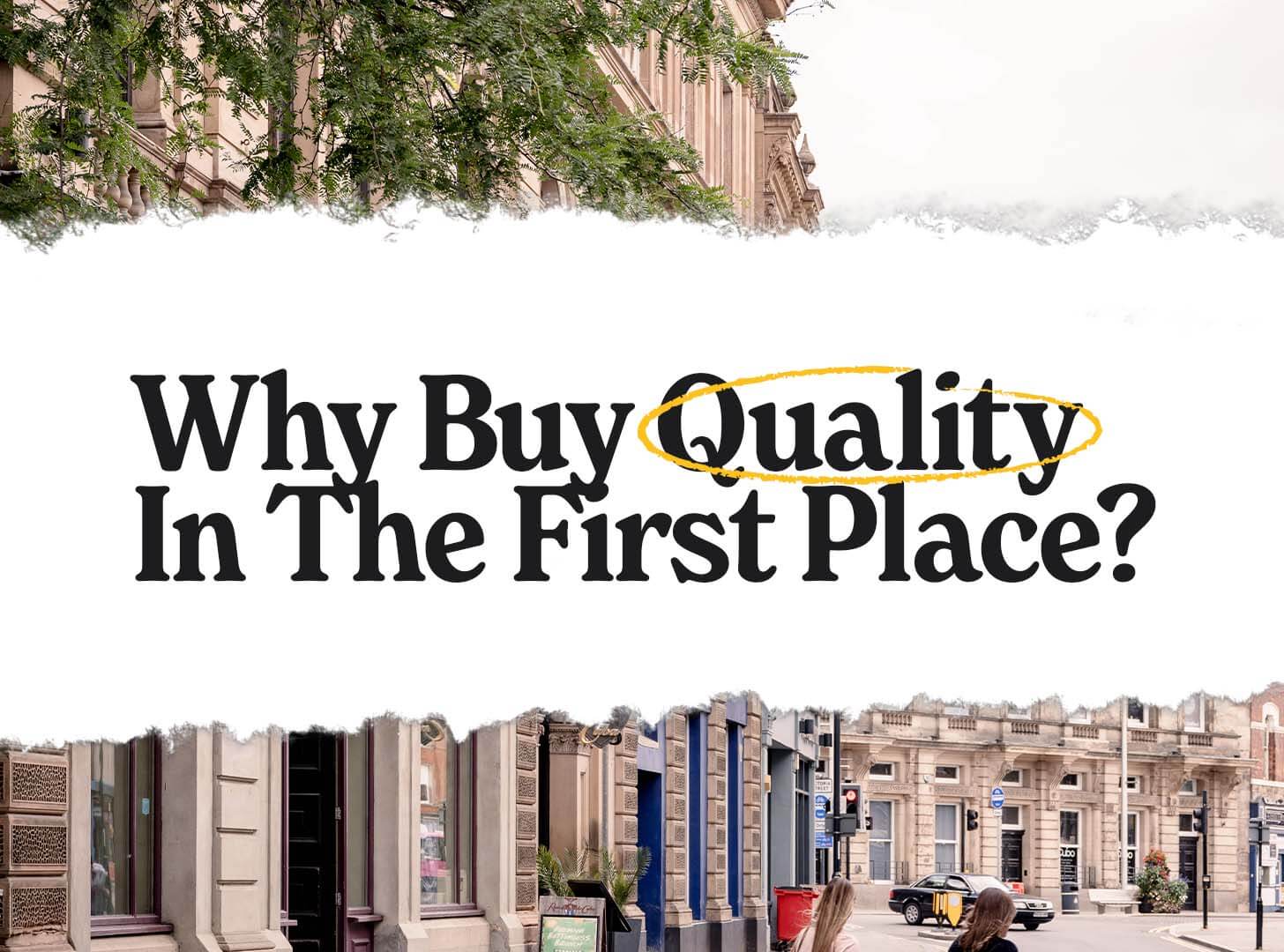 Whether you're a first-time investor or a seasoned professional, you will have been told that property is a waiting game. Over the last ten years, UK property prices have increased by more than 180%, making it one of the most lucrative investments in the market. With more investors than ever before, understanding what tenants are looking for in a rental property is becoming increasingly important. 
One thing that will always be a priority amongst tenants – and subsequently, investors – is a high quality rental property. It's no secret that these properties tend to come with a higher price tag, but when it could be the difference between consistent returns and void periods, there's no question between quality or quantity. But why exactly should you buy a quality rental property in the first place?
Longevity
One of the key advantages to buying a quality rental property is the reassurance of its longevity. In comparison to older properties, new(er) builds typically adhere to higher construction standards and are generally better quality products, plus they usually come with different warranties. 
At Joseph Mews, for example, our developments come with a 10-year build warranty and a two-year guarantee for the apartment itself, covering the appliances, fixtures and fittings. This means that for a large proportion of their holding period, investors can rest assured knowing that their property will maintain its high quality. 
In addition to this, investing in a quality rental property could also lead to bigger returns further down the line. If you have a specific holding period in mind and intend on selling the property for a lump sum after 10 years, for example, having a newer property could equate to higher returns. A lot of buyers often find reassurance in newer properties, so if you're marketing a property that's 10 or even 20 years newer than other homes in the market, you could stand to receive a bigger premium.
Above all, buying quality upfront will probably mean spending less money later down the line. Those who purchase a lower quality property will probably find themselves spending more money on fixing issues and updating the property later on, which isn't usually necessary with quality new build properties. 
Contemporary Design
The tenant should always be the main focus for a buy-to-let investor. Without demand from tenants, your portfolio will naturally be more vulnerable and at risk of void periods. Everytime you consider a property, look at the design of the property and ask yourself, 'will this appeal to tenants?'
Generally speaking, tenants prefer a rental property to be a blank canvas as this provides flexibility. While older properties tend to have 'character', new build properties tend to be clean and contemporary, which can be a lot more appealing to prospective tenants.  
Investing in a quality rental property doesn't just provide a contemporary design, it typically also results in high quality fixtures and fittings. With the latest technology and appliances, these new-build properties are usually also in high demand with the current rental market. 
At the same time, tenants are a vital consideration that homebuyers don't need to consider. While older properties can be quality builds, the contemporary design and fixtures of a new build rental property are much better suited to attracting new tenants. 
To Avoid Hefty Fines
Michael Gove, the Secretary of State for Housing, has introduced his 'levelling up' plans, which could see UK landlords hit with bills worth thousands of pounds. The 'Decent Homes Standard' will mean that rental properties will be required to meet a certain standard of living – as determined by local authority houses. 
This new legislation will be revolutionary for tenants, set to reduce the number of poor-quality rentals by around 50% over the next eight years. On the other hand, this is due to put increasing pressure on existing landlords whose properties do not meet Gove's new standards.
In combination with the Government's new Energy Performance Certificate targets – which are expected to cost landlords around £10,000 – landlords in the UK could be facing £15,000 worth of costs in the coming months and years. 
While these costs will fluctuate depending on the standard of the property, most landlords will be facing additional fees in the future. However, with the focus on living standards and sustainability, it's likely that older properties will incur more fines than newer homes. This is yet more incentive for investors to invest in a newer, quality rental property in order to avoid hefty fines in any way possible. 
'Quality over quantity'. it's an age-old phrase that we've all heard a thousand times before, and while we may find ourselves overlooking these rules in certain situations, property shouldn't be an exception. From the longevity of the property to new contemporary designs and a way of avoiding hefty fines, investing in a quality rental property in the first place can not only benefit your long-term plan, but it can help you to avoid unexpected costs further down the line.