Back to Articles
Financing a UK Property Investment from the UAE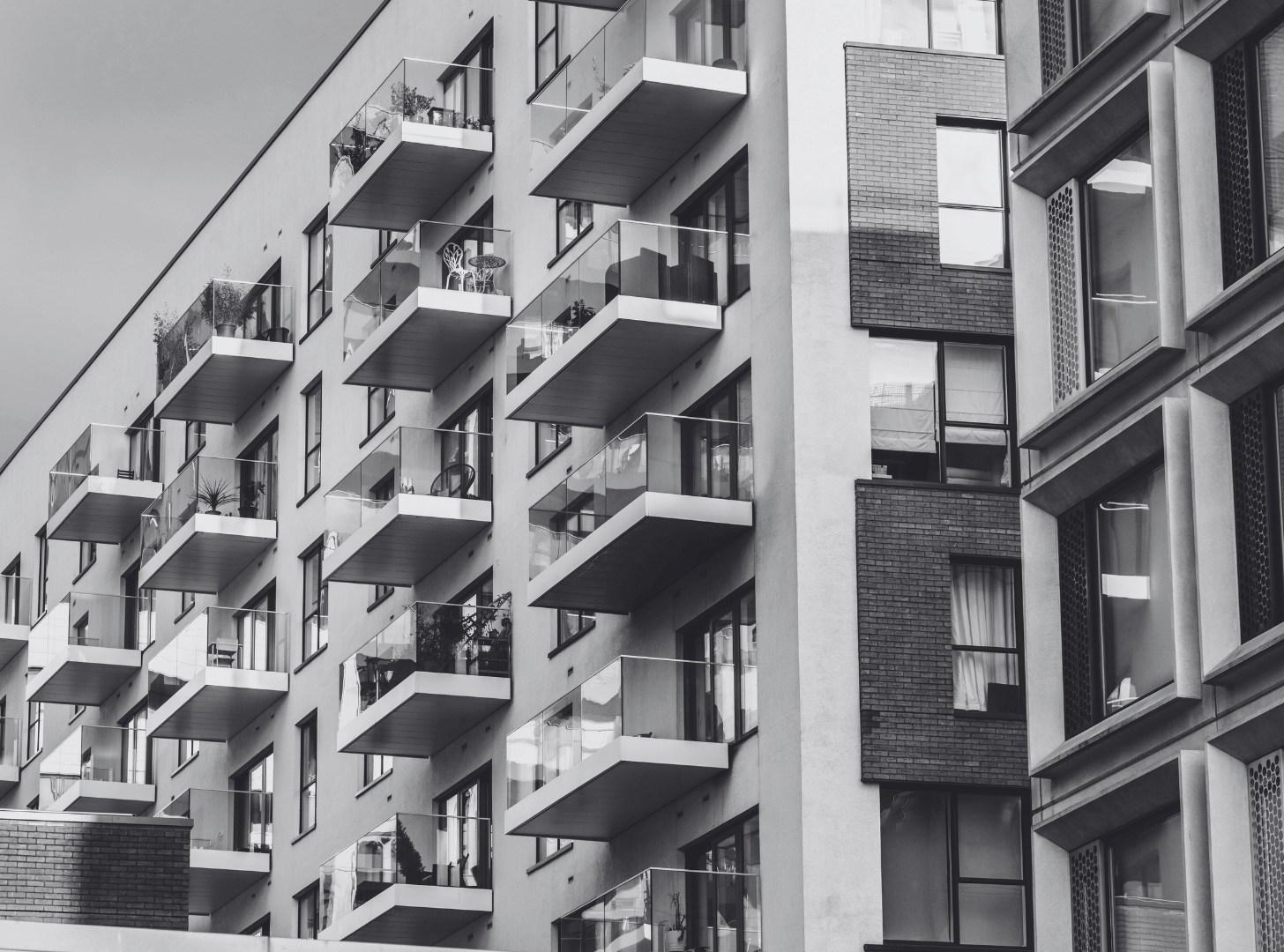 Whether you're a UK expat looking to purchase property back in the UK, or a UAE national looking to purchase your first overseas investment property, the first aspect of your investment you should consider is how you are going to finance it. In this piece, Joseph Mews will be running you through financing your UK investment property amidst increasing interest rates and the value of interest only mortgages, as well as the key reasons to consider the UK for your next property purchase.
Do UAE Investors Need To Worry About UK Interest Rates?
The UK is a lucrative country for buy-to-let investment thanks to its exceptional past performance, bustling rental market and steady capital growth. However, rising interest rates have put doubts in the minds of many investors looking to purchase properties in the UK. As of March 2023, the Bank of England increased interest rates for the eleventh time in a row to manage inflation which was initially caused by the soaring price of goods and energy prices. These increasing interest rates have impacted the UK property market by affecting mortgage repayments. Those still repaying their SVR and tracker mortgages have experienced a steep hike in mortgage repayments month on month, with UK Finance estimating that the average UK mortgage repayments will increase by £880 per year for those on tracker mortgages, and £554.64 for those on SVR.
As daunting as these figures may be, overseas investors needn't be deterred from investing in the UK, as the British property market is renowned for remaining stable throughout times of economic hardship. At the time of writing, the average UK home is worth £288,000 according to the Office Of National Statistics, which is £16,000 more than the same time last year, despite the impact interest rates have had on mortgages. Similarly, buy-to-let landlords can still expect to make a generous yield on their investments with rental yield forecasts anticipating an increase in rents by 4% in 2023 alone. The UK property market is undoubtedly stalwart, making it a reliable place for your next property investment thanks to its ability to provide both short and long-term returns.
Is Now A Good Time To Invest In The UK From The UAE?
Confidence in the UK property market from overseas is also showing no sign of slowing down, with overseas investment in British property increasing by 19% since 2016. What's more, the increase in interest rates is not anticipated to last much longer. The introduction of green energy alternatives and the push for fuel autonomy is set to improve the UK's energy crisis, and supply chain issues are similarly set to normalise in the coming months and years, which should see inflation and subsequently interest rates reduce.
What's more, various regions across the UK are experiencing impressive growth, with market forecasts indicating that the top investment hotspots for buy-to-let investors are in Birmingham, Manchester and Leeds. Each of these cities will benefit from the UK government's 'Levelling Up' funding which aims to spread opportunities across regions besides London, and the upcoming HS2 rail network is similarly anticipated to catapult house prices and demand in these key areas. With such an abundance of investment and regeneration across the UK, it should come as no surprise that the latest forecasts suggest a significant increase in property values by 20% over the next four years. The rental market is also anticipated to follow suit as UK rental yield forecasts suggest that rental prices could rise by 12% across the country as demand continues to grow. Overall, the future of the UK property market looks exceptionally bright, especially for overseas investors.
Interest Only Mortgages For Overseas Investors
Many UAE investors looking to purchase investment properties in the UK will require a UK mortgage, with interest only mortgages being the most popular among buy-to-let investors.
Director of Madewell Group, Sophia Kazmi, explains:
"An interest only mortgage is where you are paying purely interest on the loan amount every month, so at the end of the mortgage term you will still need to repay the bank the initial loan amount that you borrowed. This means your repayments will be more affordable when compared to a capital repayment mortgage. From a cash flow perspective, and from a buy-to-let investor's perspective, your cash flow is significantly higher, thus allowing you to grow your property portfolio and spread your investments.

"Interest only mortgages are also able to help overseas investors mitigate the impact of rising interest rates, as rental payments from your tenants will more likely be able to cover your monthly costs, which makes your property self-funding."
But what happens to the initial loan amount that is left at the end of the mortgage? Sophia lists three routes you can take at the end of your mortgage period: remortgaging your property, selling your property, or paying off your loan with your savings. With the average UK property doubling in price every 15 years, many investors will sell their investment at the end of their mortgage period to pay off their initial loan whilst also having enough funds to invest in their next property asset. Sophia explains:
"Assuming the property has gone up in value, you could then take out the equity that you have built up in that property, grow your property portfolio, then take that equity to fund your next investment."
For more information on interest only mortgages, watch Sophia's full video guide below:
Start Your UK Property Portfolio With Joseph Mews
At Joseph Mews, we've helped thousands of investors from the UK and overseas secure their next investment in the UK. In fact, 54% of our clients over the past twelve months have been from overseas, with more than 60% of these investors requiring a UK mortgage. Our dedicated team of property experts based in Dubai, Kuwait, Bahrain, Saudi Arabia and Qatar are well versed in guiding overseas clients towards UK investment success by providing a service that takes the hassle out of investing, no matter where you are. With a broad range of residential and off-plan developments available, Joseph Mews is sure to have the right development to kickstart your UK property investment journey. Contact our team of UAE investment consultants by filling out the form below: