Back to Articles
5 Reasons To Invest In Manchester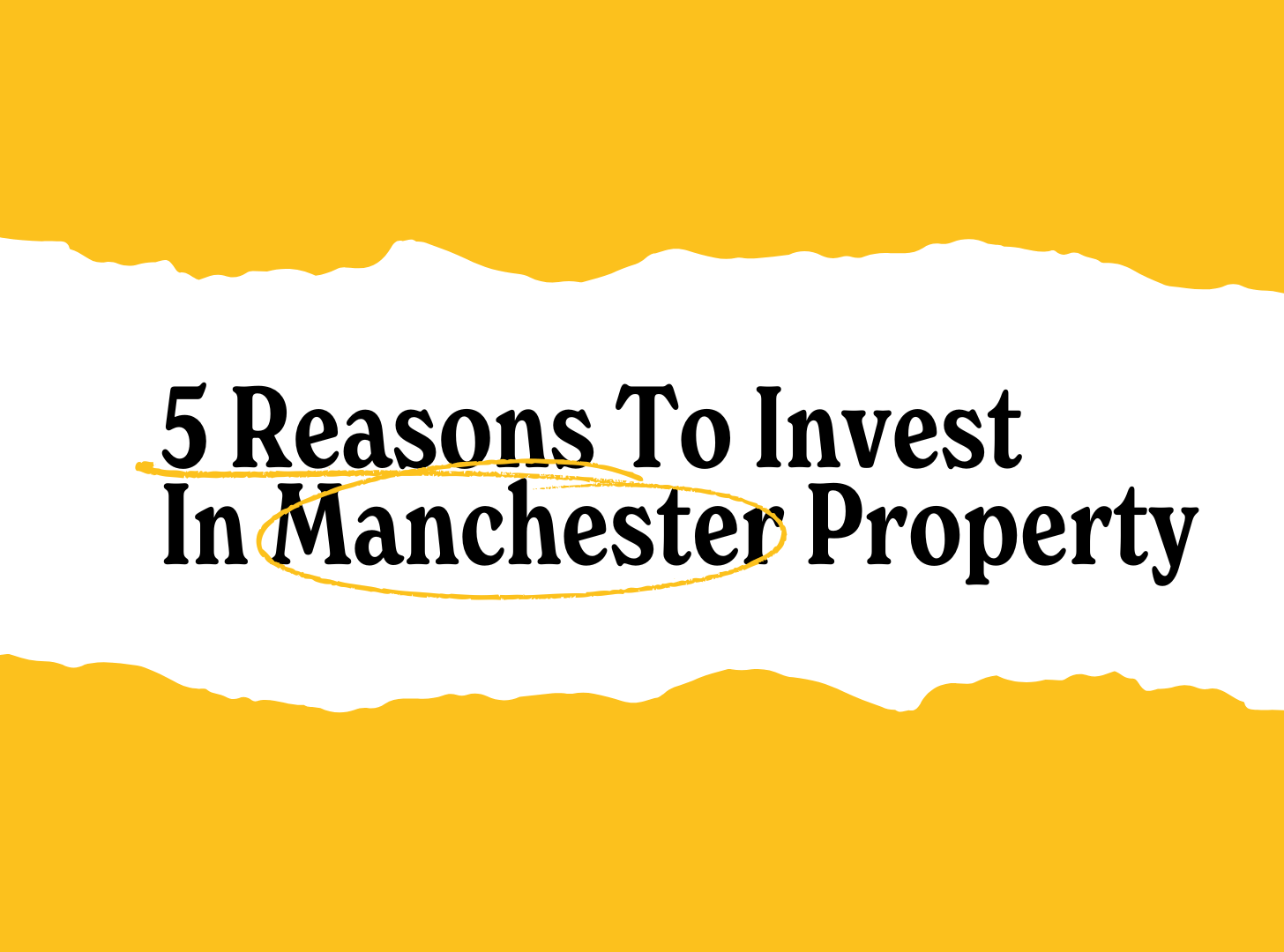 As a keystone of the north, Manchester is a popular destination to live, work and thrive. It is home to some of the most impressive shopping destinations, stadiums and educational institutions, making it a famous hub for both national and international visitors. As such, it's no surprise that Manchester is gaining a fantastic reputation amongst investors that are looking to kick-start or expand their buy-to-let property portfolios.
High Demand
It's no secret that the British rental property market is experiencing increased demand and inadequate supply, making buy-to-let property a sensible investment thanks to increasing competition. With the city's population due to surge by 125,000 by 2025, competition for rental units in Manchester is set to become even fiercer.
This demand is exacerbated by Manchester's ever-growing student population. The city is home to an array of academic institutions that attract students from across the globe, namely the University of Manchester and Manchester Metropolitan University. These institutions enrol over 100,000 students and produce 36,000 high quality graduates every year – with job opportunities being abundant in Manchester, approximately half of these graduates will choose to live and work in the city after completing their studies.
Exceptional Prices and Yields
The residential sales market in Manchester is markedly more affordable than other cities, especially when compared to London. Despite the abundance of opportunity, redevelopment and growth that this northern city is experiencing, property prices remain reasonable in Manchester – the average home is sold for £215,700, which is less than half of London's average. This is despite an annual change in property prices of +9% in Manchester – the second highest surge in property prices in the UK. With such fast property price growth in Manchester, likely informed by the impressive regeneration projects and opportunities available in the city, investors are advised to consider investing sooner rather than later to avoid inflated house prices in the coming years.
Buy-to-let landlords in Manchester are experiencing some of the best yields in the UK, with Manchester far exceeding the average rental yield of 3.63%. The latest data indicates that Manchester postcodes achieve rental yields between 3.5% and 9.5%, with yields across the city and metropolitan area being consistently high. Furthermore, the city experienced the largest boost in rental prices over 2022, with annual rents being raised by an average of 15.6%. This is far beyond comparable cities, with fellow northern cities Leeds and Newcastle seeing 11% and 10.5% boosts respectively. In this regard, Manchester is achieving the most impressive rental price growth in the UK. This is only set to continue, with JLL predicting that the city will experience 19.3% further price growth and 21.6% rental growth by 2027, the highest forecasts across all UK cities considered in the latest report.
The Northern Powerhouse Initiative
The Northern Powerhouse initiative aims to enhance the opportunities and inter-connectivity across the north of England as a means of boosting the economy and providing even better lives for locals. This involves the implementation of super-fast broadband, rejuvenated transport infrastructure, and more job opportunities, specifically in science and engineering. The ultimate aim of the Northern Powerhouse initiative is to drive investment into the region and create a thriving economy that attracts talent from across the globe to live and work. With Manchester being the largest city in the north of England, many of these opportunities will directly benefit the city and should see it transform into a hub of opportunity to rival London.
Transportation
A primary feature of the Northern Powerhouse initiative is the accompanying Northern Powerhouse Rail scheme which is designed to build better transport connections across the North. Paired with the upcoming HS2 rail network, getting to and from Manchester will be easier than ever. Those requiring transportation to other large cities such as London and Birmingham will find their journeys almost halved, with journeys taking 71 and 41 minutes respectively. Transport investment will open up Manchester to the rest of the UK, as well as the rest of the world, making it an increasingly accessible hub for business, leisure and taking root.
Booming Business
Over 80 FTSE 100 businesses have opened offices in Manchester, and an array of world leading employers are stationed in the city. From UniLever to Amazon and Kelloggs, to technology-based businesses such as Klarna and Microsoft, it is evident that Manchester is becoming a popular hub for international businesses.
What's more, the aforementioned regeneration efforts being undertaken across Manchester are creating ample job opportunities across the city. The redevelopment of Manchester Piccadilly station in anticipation of HS2 is expected to create 40,000 jobs, with an additional 20,000 jobs being created for the similar rejuvenation of Manchester Airport which will also benefit from a HS2 stop. The aforementioned Northern Powerhouse initiative will also undoubtedly bring long-term job opportunities into Manchester and the surrounding metropolitan area, with business investment set to thrive with the introduction of better infrastructure and a bolstered local economy.
Looking To Invest In Manchester?
This powerhouse of the north is set to become one of the most lucrative places for property investment in the UK, and is already attracting many buy to let investors. For further information on when, where and how to start your investment journey with Joseph Mews, or for more information on how to invest in Manchester, get in touch today and explore our current developments here.