Back to Articles
The Pavilion Development Update – March 2022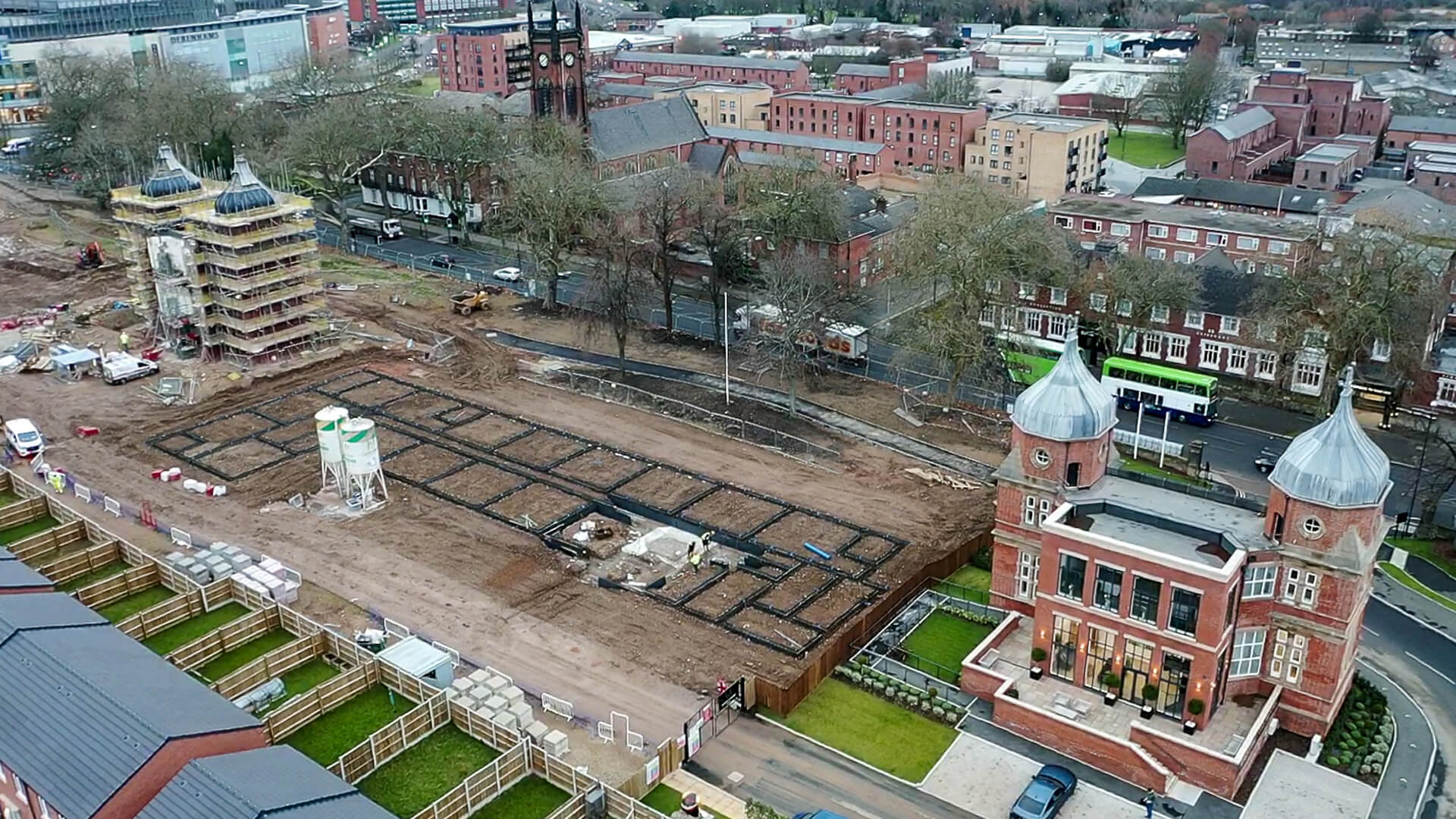 We are pleased to provide our first build update for The Pavilion, the centrepiece of Nightingale Quarter in Derby. We are excited to be bringing this new development to the market alongside developers, Wavensmere Homes.
The Pavilion will compromise of 70 contemporary, open-plan apartments and is uniquely positioned between the "pepper pot" buildings which will house the development's exclusive amenities including a state-of-the-art gym and café/restaurant.
Site works commenced in late 2021 with excellent progress made to date. All pile foundations are fully complete, and the ring beam concrete has been cast. The brick and blockwork below the damp-proof course are also now complete.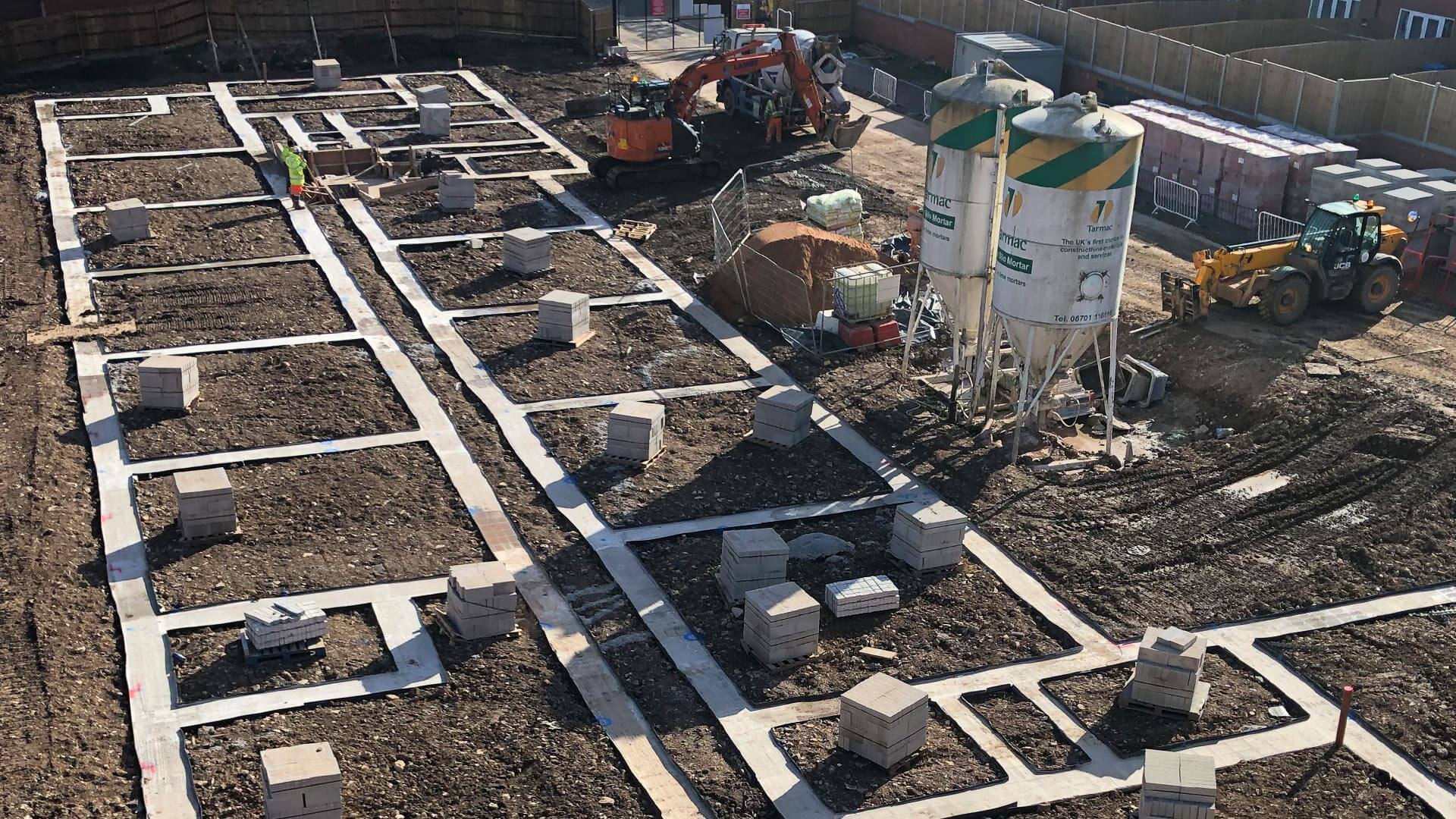 In the coming weeks, the construction team will be commencing works to the block and beam structural floor. Bricklayers are also due to start on site from the end of March 2022.
Completion of The Pavilion is anticipated for Q3 2023. These dates are provided as guidance only and are subject to change in line with the build programme. We will keep you informed of any changes in our regular build updates throughout the construction period.
Our Customer Service Team are on hand to answer any questions you may have. You can reach us on +44 (0)121 824 6000 or customercare@joseph-mews.com
About the Developer
Wavensmere Homes is a unique property developer with a passion for authenticity. With over 15 years of experience in delivering high-specification renovation projects, they understand how to deliver contemporary developments that never compromise on the site's original heritage or character.
With an extensive portfolio of both commercial and residential developments, Wavensmere Homes have over 60 years of combined experience and expertise – all of which is focused on bringing their vision of the Nightingale Quarter to life.
A rich background in traditional craftsmanship means they understand exactly what it takes to deliver a development of this scope – maintaining a sympathetic, forward-thinking approach that blends contemporary living with the respect a landmark site like this deserves.