Retirement is a goal for many workers, and while everyone's journey is different, a pension pot is often considered to be the main route to achieving specific retirement goals.
However, as the retirement age continues to climb, and the desire to retire sooner rather than later increases, people are becoming increasingly more flexible in their investments in order to meet this milestone as soon as possible.
We know that property fares favourably when compared to alternative investments, but is Buy-to-Let property more reliable than a pension to fund your retirement?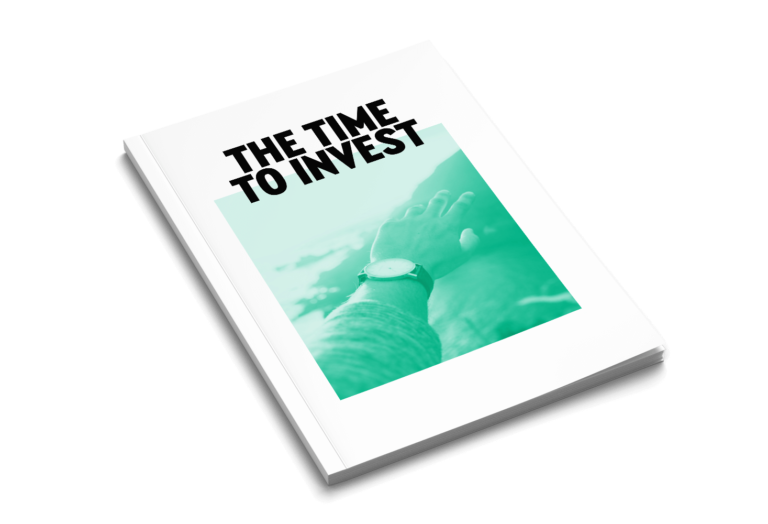 Download Your Time to Invest Guide
Are you retirement ready? Download the 'Time to Invest' guide today and inside you'll find:
What is your retirement number? How much do you need to invest?
How are people investing for retirement and how can you adapt?
What investment opportunities are available for you to start your investment planning?
How do you measure up to the UK's average retirement investment habits?
Download Guide
How Much Do I Need for a Comfortable UK Retirement?
After standing at 65 for around eight years, the retirement age looks set to continue increasing, with a forecasted prediction of 67 by 2028. However, it is more than possible that the minimum retirement age could reach 68 for many of us.
While this presents the very real prospect of spending the majority of our years working and saving, research continues to suggest that the average pension pot will still not be sufficient for a long, comfortable retirement. As living costs climb, an average of nearly £18,000 a year is required for a single pensioner. But as it stands, the average pension pot only just exceeds £61,000 in total.
Everyone is different and everyone's standards of living varies, so knowing the exact number you'll need for a comfortable retirement is key. One way of deciphering this is to use your current living standards as a base, focusing on the desired length of retirement and your household income after tax.
Retirement Thresholds
Guidelines by the Pensions Lifetime Savings Association have established various thresholds for determining standards of living, and subsequently, how much will be necessary each year when you retire.
For a 'minimum' retirement: Individual needs an annual income of £10,200. A couple needs £15,700.
For a 'moderate' retirement: Individual needs an annual income of £20,000. A couple needs £30,000.
For a 'comfortable' retirement: Individual needs an annual income of £33,000. A couple needs £47,500. 
On this basis, the PSLA has proposed that a full state pension (around £8,767 a year), combined with a standard workplace pension would allow the majority of people to achieve the minimum threshold for retirement.
Featured Development
Lockside Wharf
Birmingham
Stunning Off-Plan Investment Opportunity
Off-plan apartments – estimated completion 2023
City-centre location just 3 minutes from Brindleyplace
Unique waterfront living in Birmingham
24.5% price growth expected by 2026 (JLL)
Top location for London leavers – forecasting yields above 5%
What Are My Investment Options?
There are many investments that have the potential to outperform your retirement savings, but for those wanting to invest instead of accumulating a pension pot, reliability is key.
Having lived through the turbulence of 2020, investors now have the luxury of hindsight. The turbulence of the global pandemic revealed the versatility and resilience of many investment assets, while others dwindled under the economic pressures of Coronavirus. Additionally, investors were shown more than ever the suitability of specific investment assets for their goals.
Stocks and Shares vs Property
If you were to ask someone, 'what's an example of an investment?', stocks and shares would likely be their first answer. As a fairly common investment, investing in shares has the potential to provide promising rates of return – if you're willing to put in the work.
Although research is essential with any investment asset, investing in shares demands in-depth analyses of different companies, their business activities and most importantly, their annual finance reports. And even after a wealth of research, investing in shares remains highly volatile. As your profit relies heavily upon the actions of your chosen company, sudden decreases in performance will be detrimental, with investors selling shares and stock prices immediately plummeting.
In comparison to shares, Buy-to-Let property is a tangible investment asset that is much more reliable. The versatility of property is endless, supported by the potential of varying property types and locations, as well as its ability to diversify an investment portfolio.
While Buy-to-Let property can typically require anywhere around a 20% deposit, along with a mortgage for the remaining amount, the monthly rental income that you'll receive will most likely cover your mortgage repayments. Once your Buy-to-Let mortgage is paid off, you'll have a passive income to live a comfortable retirement with.
Why Should I Choose Property?
In an ideal world, your retirement investment would be on a long-term basis to make it as reliable and as valuable as possible. While in some cases property can be a short-term solution – such as the tactic of flipping houses – Buy-to-Let property investment is most effective on a long-term basis where it has the room to build, maximising the potential to fund a comfortable retirement.
The past performance of the property market is a testament to its reliability. Not only have property prices been on an upward trajectory for the past ten years, but the 2020 boom has propelled it for years to come. With an average UK asking price of over £300,000, and rental growth of 8%, investing in Buy-to-Let property would ensure long-term growth in both property and rental prices.
However, this is all largely impacted by choosing the right location. Picking the right area has the ability to maximise your rates of return, and subsequently, determine the standard of your retirement. Investing in an emerging location can often provide more affordable property prices but with bigger potential on a long-term basis, characterised by regeneration schemes and inward investment.
Can I Use My Pension to Buy Property?
Thanks to the potential of Buy-to-Let property, an increasing number of retirees are choosing to invest in property either alongside – or by using – their pension pot and generate a competitive, monthly passive income. Just two years ago, around £2.4 billion worth of pension pots had been cashed out by retirees with the intention of embarking on their own property investment journey.
Since the extreme changes surrounding pension freedom in 2015, retirees have more power over their money than ever before. With the freedom to access your pension upon reaching 55 and withdraw as much, or as little, as you please, investing this money is now much more accessible.
Withdrawing your funds will come with stipulations, but if you have plans for 25% or less of your pension pot, you won't be required to pay any tax. So, if you've been consistently paying into your pension pot, a deposit for a Buy-to-Let property investment could be well within reach, potentially securing a financial future that a pension can't.
As always, using your pension to buy property is possible but it's important to speak with a financial advisor beforehand.