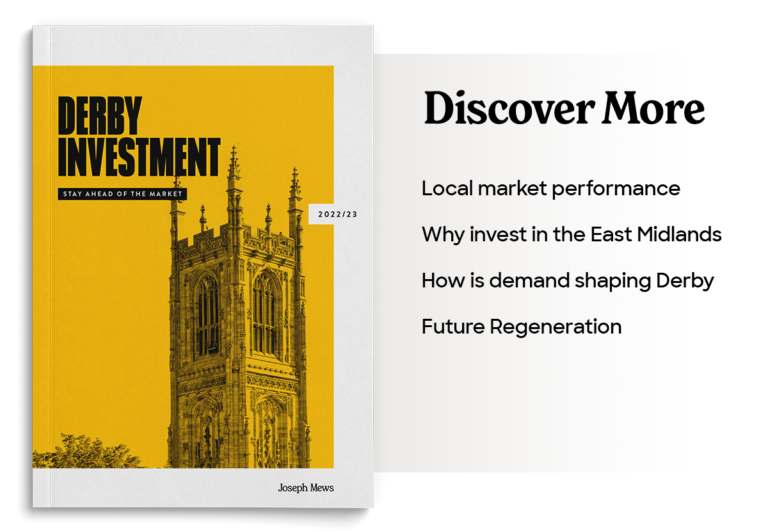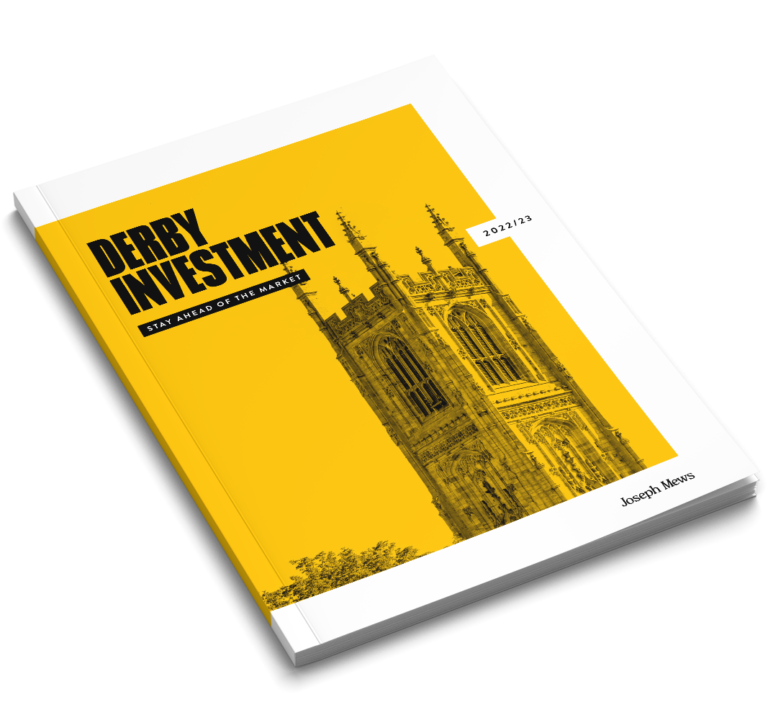 What's In This Guide?
Inside the Derby Investment Guide for 2022 you'll find:
Current market performance
Forecasts for the Derby property market in 2022
Key trends impacting the market
Why Derby is a key investment hotspot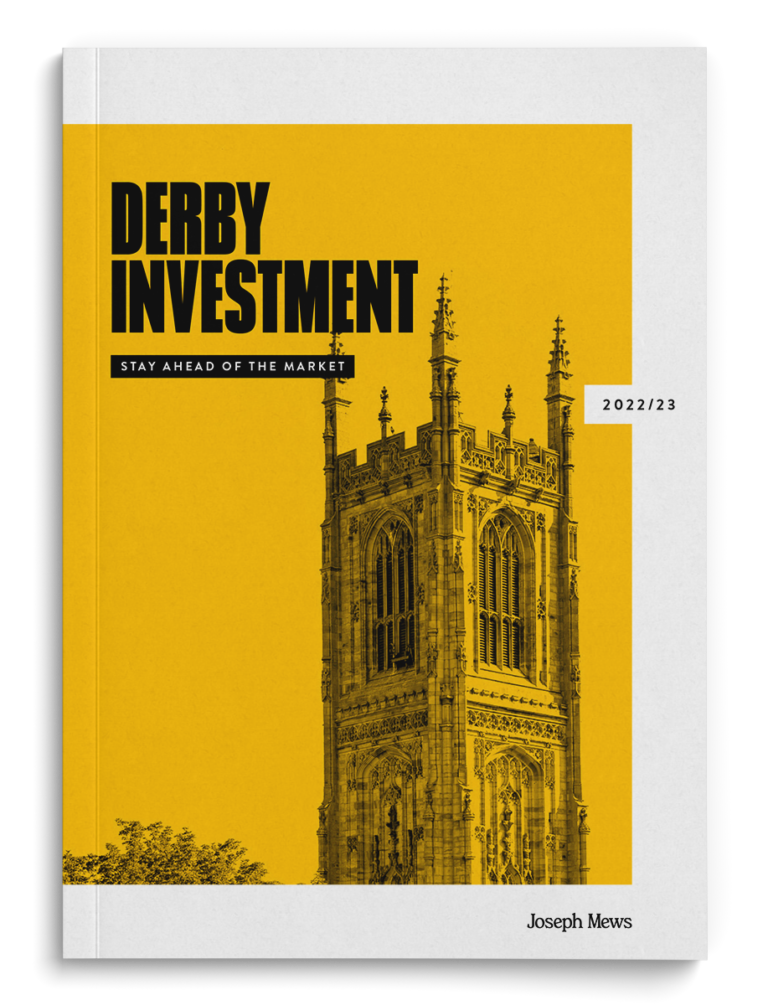 Your Complete Guide to Derby Property Investment
On a quest for more space and increased affordability, the shift in tenant demand in 2022 has been revolutionary for the Buy-to-Let market.
With the likes of the Midlands and the South-East leading the way for demand and subsequent growth, investors are now finding property goldmines in places they never expected, Derby being one of these.
Derby has long been quietly thriving in the East Midlands, but with the increasing permanency of these tenant demands, the city's time in the spotlight is imminent.
Combined with the opportunities within the market for investors, there is no better time to explore one of the most underrated regional markets in the UK.