Back to Articles
Joseph Mews Founder, Andy Foote, Takes Up Role As Chairman To Secure New Sites For Investors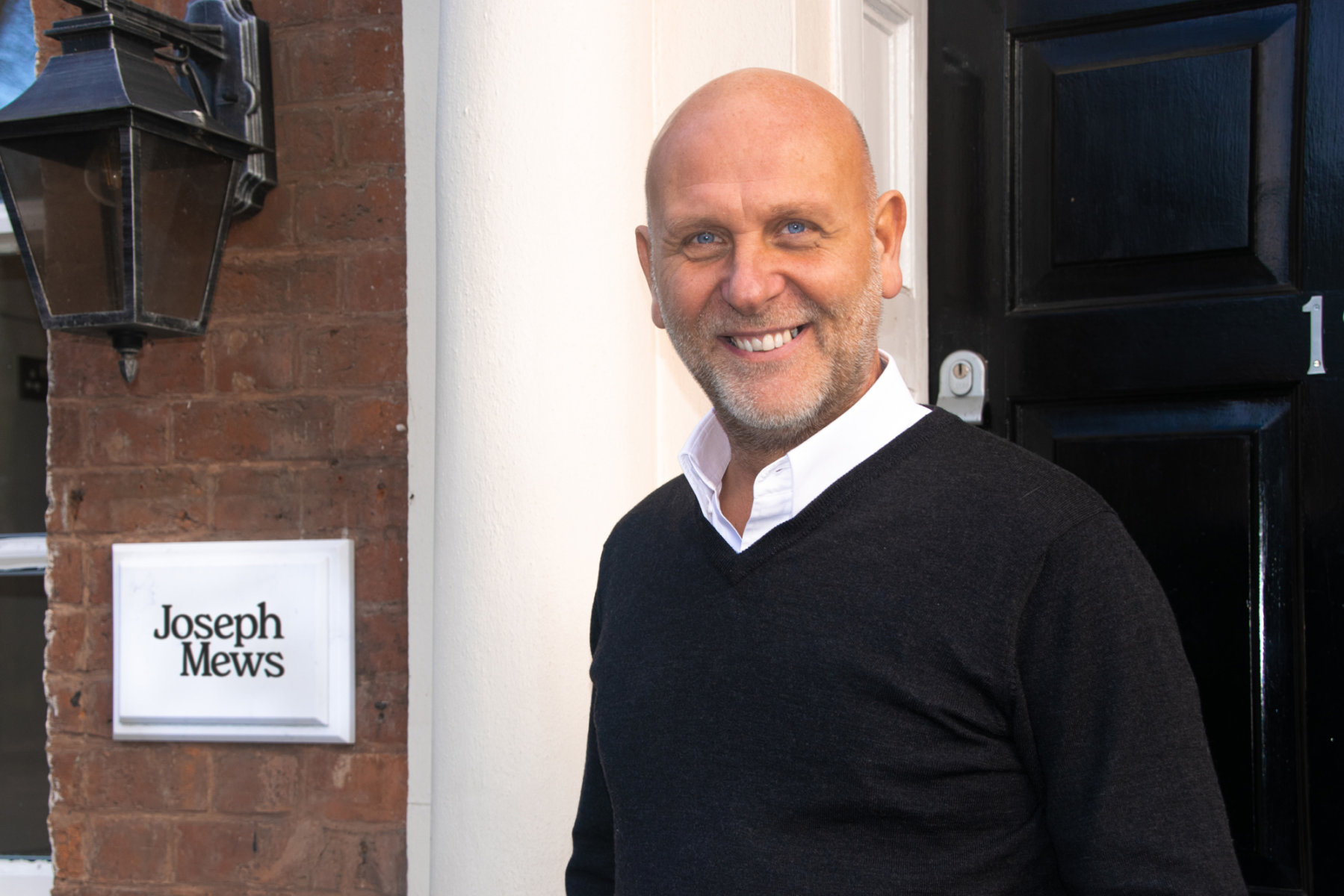 One year on after stepping away from Joseph Mews in an operational capacity, original founder, Andy Foote, is returning to take on the role of Chairman in order to source new opportunities for property investors. 
Andy previously led the team at SevenInvest – the distribution and marketing channel for SevenCapital, a UK-based property investment company. Following nine years of success and around £1 billion worth of sales, Andy started Joseph Mews in 2021 and has gone from strength to strength ever since, selling out a number of high-quality Off-Plan developments across the UK. 
Not only does Andy have extensive experience within the property investment industry, but he also owns his own successful buy-to-let portfolio that includes commercial properties, residential units and holiday lets. His understanding and first-hand knowledge of what makes a smart investment opportunity means he is perfectly placed to find new and exciting developments, providing clients across the globe with the opportunity to grow their wealth through property.
A Trusted Partner
Joseph Mews is committed to working with trusted, reputable developers to deliver high-quality investments that offer strong capital growth and sustainable rental yields. Combined with a market-leading distribution channel and dedicated customer service offering, we're well-equipped to support developers to realise their vision while helping clients build wealth and meet their objectives.
Unlike conventional real estate agents, Joseph Mews is built on exclusive partnerships with developers, taking on the responsibility of marketing, distribution and delivery of developments to provide clients with a seamless investment experience, and generate optimal return on investment for developers.
Delivering Excellence
For its first development launch as Joseph Mews in 2022, the business partnered with Consortia Property to sell award-winning development, Lockside Wharf. This canal side, central Birmingham development sold out more than 12 months ahead of its completion later this year and has been well received by investors all over the world. Consortia Property and Joseph Mews exclusively collaborated again to deliver a second Birmingham development, The Colmore on St Paul's Square, earlier this year, which was 50% sold out within just two months, with just one unit remaining more than 6 months away from completion.
Partner at Consortia Developments, Olly Clayton, previously commented:
"We are delighted to be working with Joseph Mews and to have sold out what is sure to be one of Birmingham's most exciting and desirable developments. We look forward to building on the success we've had at Lockside Wharf, working alongside Joseph Mews to build a lasting sustainable partnership, and continuing to deliver high-quality, functional spaces that will appeal to the market for years to come"
What's next for Joseph Mews?
Andy's contribution to the business going forward will mean that Joseph Mews can continue to source, market, distribute and deliver high-quality units for developers all over the UK. He will be working hard to find new sites in emerging UK investment hotspots, offering clients long-term return on investment and outstanding customer service. 
Andy said:
"I'm incredibly excited to be taking on this new role in the business to bring the most exciting projects across the UK to our investors. 
"Our focus will be on delivering high-quality developments and building strong, long-lasting relationships with reputable, trusted developers, while providing an outstanding standard of care and exceptional investment opportunities for clients."
If you're interested in collaborating with Joseph Mews on future property developments, please fill in the form below to arrange a call with Andy and the team. If you're looking to invest in the most exciting developments across the UK, view current opportunities here.